I mentioned last week that I was guest posting over at
How To Nest For Less
and sharing a little Valentine's Day project.
I wanted to share the full tutorial here today just in case you missed it!I'm typically not one to decorate for Valentine's Day, but thought it would be fun to make a little something this year.
Yarn was on sale at my local craft store, so I decided to make some yarn wrapped letters spelling out LOVE.
Instead of using traditional Valentine's Day colors (red & pink)  I went with a fun yellow & blue, with a touch of gray.Here's what you need to make your own.
Yarn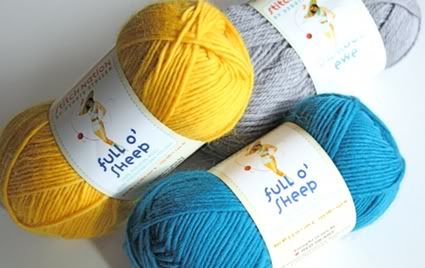 Cardboard Letters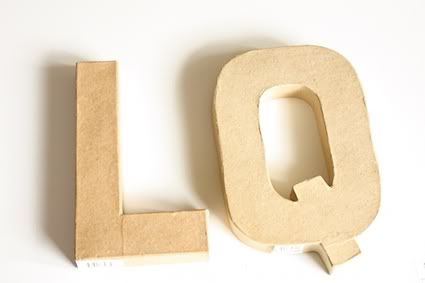 I decided I wanted to spell out LOVE. You could actually do this for a lot of holidays. Like 'JOY' for Christmas, 'BOO' for Halloween…you get the point.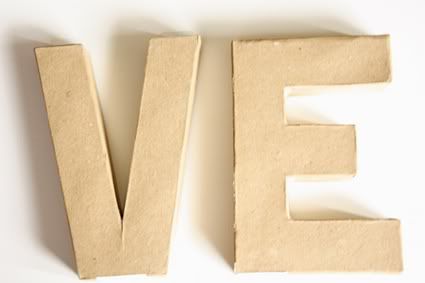 Wait. Did you notice something wrong with my letters? Yes, you are seeing things correctly. That is a 'Q' and not an 'O.' The one snag was that my local craft store didn't have the letter 'O.' But, I had set my mind on this project, so I found a way to make it work.
I bought a 'Q' and cut off the tail outside..

and inside.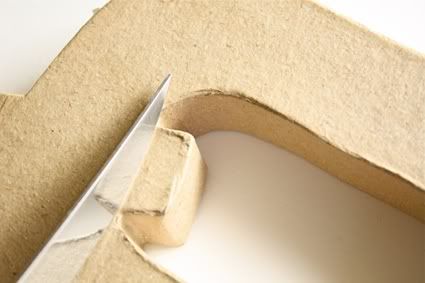 Voila! Now you have an 'O.'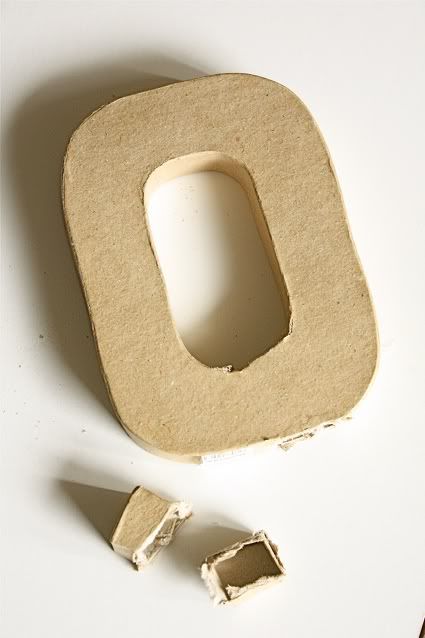 The next step was to start wrapping.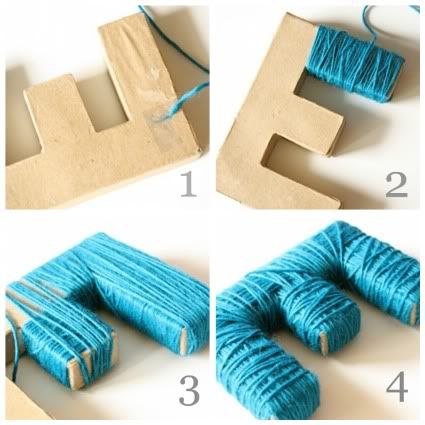 I just wrapped the entire letter in one direction, then went back and wrapped in the opposite direction.
The 'O' was the tricky letter to wrap. Since there was an opening, I had to push the wad of yarn through the opening and continue wrapping all the way around.
Instead of just leaving the letters yellow and blue, I decided to wrap a little gray around each letter as well.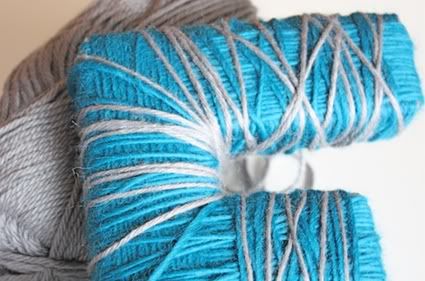 I just think it gives it a fun texture.
Here's what the L and V looked like before wrapping them with the gray yarn.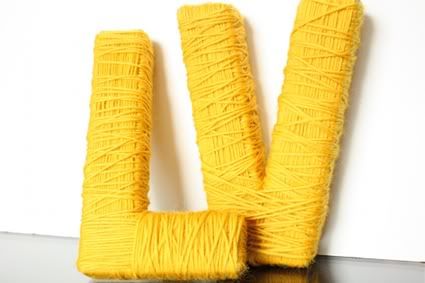 And here's the final result again.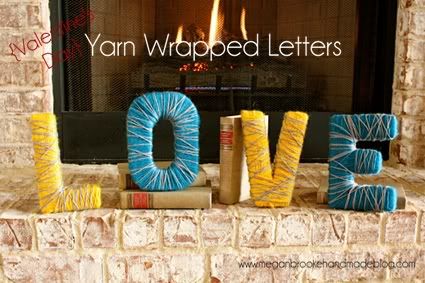 Here's a close up of some of the letters.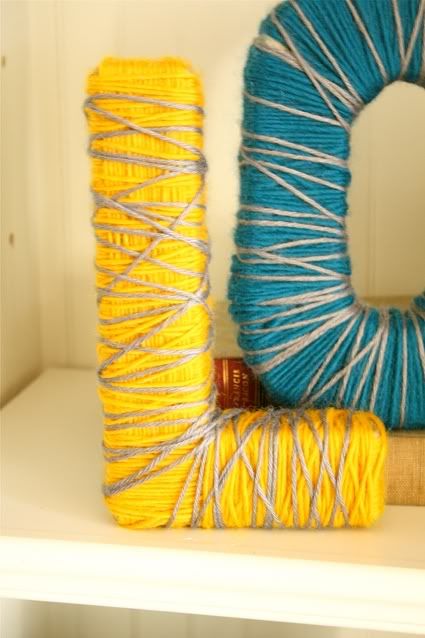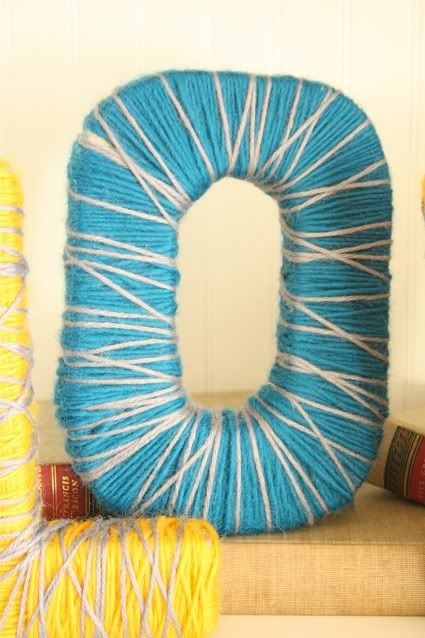 This project was super simple and only took a few hours. It's a great project to work on while watching mindless TV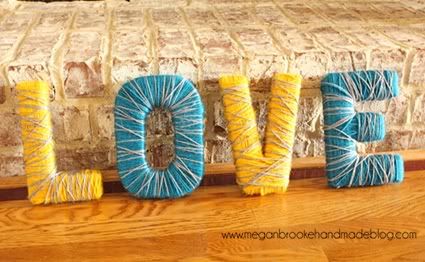 Happy early Valentine's Day!
I'm linking this up on::
Tip Junkie
Home Stories A to Z
Shabby Creek Cottage
Not Just A Housewife
Decor Chick
The 36th Avenue
The Shabby Nest
Thirty Handmade Days
Tatertots and Jello
Serenity Now
Dear Lillie
You May Also Like: